Welcome to Neve Fleetwood
We prepare and deliver, quality fresh fish and seafood to the catering industry in Lancashire and the surrounding regions. From our premises in Fleetwood, with a prime coastal position; we source, prepare and deliver fresh and frozen, fish and seafood and deli products; directly to professional kitchens.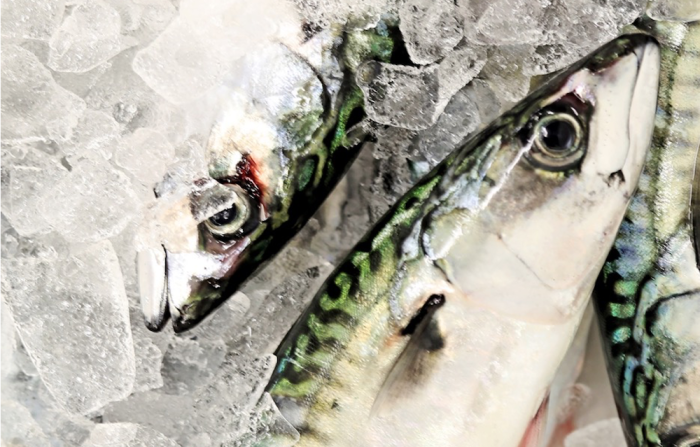 Our story
We are passionate fish experts who have been serving fantastic seafood to fantastic chefs since 1984!
Neve Fleetwood provide the freshest fish and seafood each day to many of the top chefs in the North West of England.
Synonymous with the North West fishing industry, Neve Fleetwood has been supplying fresh fish for over 30 years. The business began when founders Chris and Gerrard Neve began going door-to-door, selling fish to local markets and restaurants.
The business has changed dramatically since those days, however one thing that remains is the heritage and the passion amongst the Neve Fleetwood team, for quality seafood products.
Neve Fleetwood is a major employer in the local area with over 50 employees, many of whom are from the fishing industry as ex-fishermen, with many years working for the business. We operate out of BRC A-Grade certified premises with a very experienced and knowledgeable team.
Our experience and knowledgeable team are able to not only take fish orders, but also offer customers advice on menu planning, fish and seafood availability and recommend specials each day.
Our buyers start early each day to bid on the daily landings from the local fish markets and grab the best fish available. Any fish and seafood not available locally can be sourced from other UK ports, as well as overseas where required, to cover all customer requirements. Learn about our fishermen and the areas we source from.
We are proud to supply many top chefs and establishments from restaurants, bars and hotels to schools, colleges, care homes and sports stadiums.
We deliver each day to chefs in the North West of England and the surrounding regions. You can see our full delivery area here.
We offer a range of flexible ordering options from phone and email to app and online ordering. Orders placed before our cut off time will be delivered the very next day in our temperature controlled vehicles to ensure freshness and quality is preserved throughout the journey.
We are now part of Direct Seafoods, which enables us to offer national supply through sister businesses around the UK and provides excellent financial backing, shared resources and additional partnerships.